Professional laundry equipment
It is one of the leading international companies engaged in providing high quality and efficient solutions in the field of laundry and kitchen equipment. The company's professionals are ready to offer a wide range of ready-made solutions for the following areas:
Hotels and restaurants
Laundry and dry cleaning facilities
Cleaning companies
Hospitals and medical institutions'
Since 2014 SKYMAX GEORGIA is a partner and official representative of Electrolux Professional in Georgia.
Washer: 8 kg
Dryer: 8 kg
Steam ironer: 85 cm
Long life – 3 times longer
Connect to cold and hot water
With A+++ energy efficiency
Stainless steel frame
Folding function of steam ironer
Low noise and vibration level  49 dB
Washer: 12 kg
Dryer: 12 kg
Steam ironer: 115 cm
Long life – 3 times longer
Connect to cold and hot water
With A+++ energy efficiency
Stainless steel frame
Ability to connect liquid chemistry
Retrofi table kits for stacked installation both OPL and coin installation
Low noise and vibration level  68 dB
Industrial laundry equipment
We present high-tech complex solutions for professional laundry with high performance and ease of use.
The line of drying machines is unique in terms of energy saving and drying time. Certified ergonomic design and easy to use interface help to enhance comfort in the workplace.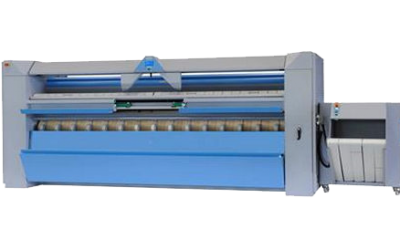 Sustainable linen processing and best results are achieved with modern ironing machines: ironing tables, Bed type ironers and cylinder type ironers. Depending on the series and product line, productivity ranges from 25 kg / h to 118 kg / h. The working surface length varies from 1000 mm to 3170 mm.
A wide range of finish lines, from automated finishing presses to electric ironing machines, is the best solution for any linen processing. Finishing equipment not only increases laundry efficiency but also guarantees the highest quality of textile processing.
Environmentally friendly with no toxic chemicals used in processes, as water is the solvent. Outstanding results with most precious textiles and fine wool labelled dry-clean only. Easy wet cleaning with no hard-to-learn procedure. Lagoon Advanced Care the world market is regarded as a breakthrough in modern technology.